Statistics show that we are more likely to stick to wellness habits with accountability from a group.
Do you have a vibrant community that supports you and holds you accountable when you slack in healthy routines?
This weekend we gathered for the Wellness Reset Retreat to prepare for a healthy end of 2021 and a bright start of 2022!
The live retreat is over, but the journey to wellness continues. (Don't think it ever ends…)
It's not too late to join our wellness community and get the tools, techniques, and support that you need to reset from stress, worry, and heal from what stands on your way to well-being and happiness.
Contact me for more details.

At your service,

Oksana Esberard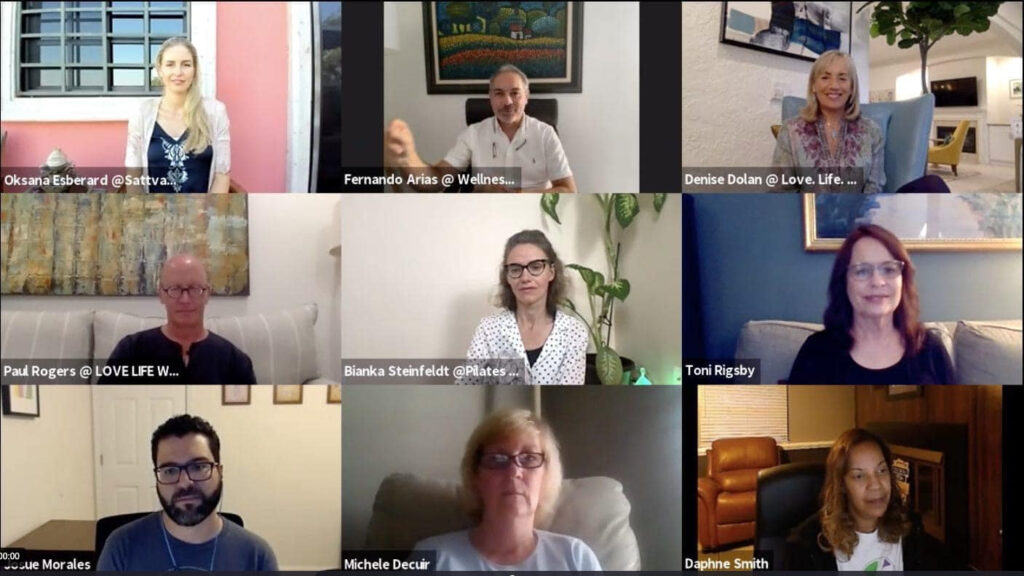 2021 Testimonials:
"I am quiet because there is so much to absorb. I took pages of notes and looking forward to integrating it all, practicing with recordings, and shifting to more well-being in my life. THANK YOU!"
– Josue
"I came to this retreat to teach and ended up "resetting myself" from a challenging month prior. I and my husband got the value just like advertised! What a fantastic experience."
– Denise
THANK YOU! THANK YOU! THANK YOU!
Cannot wait to watch the replays!
– Multiple Participants